Skip to content
Lowe's closing Orchard Supply Hardware chain it acquired out of bankruptcy
All Orchard Supply Hardware stores in California and elsewhere will close by February, the company's parent — home-improvement retail giant Lowe's — announced Wednesday.
The chain, also known as OSH, has 99 locations in California, Oregon and Florida, as well as distribution centers, all of which will close. The move comes five years after Lowe's bought most OSH stores out of bankruptcy following an ill-fated spinoff from the chain's former owner, Sears Holdings Corp.
It also comes amid big changes at Lowe's that may have sparked a rethinking of OSH's place within the larger firm. Lowe's named Marvin R. Ellison, the former top executive at J.C. Penney, as its president and chief executive effective last month.
Ellison told investors in a conference call Wednesday that OSH, which operates stores much smaller than Lowe's locations, was not running well. Even if it were performing better, he said OSH could never become a big part of the company's overall business.
"It became clear to me we wanted to be focused on our core retail business," Ellison said. He added that even if Orchard were a much larger business, it would "have very small benefit to the shareholders."
OSH last year posted sales of $600 million — less than 1% of Lowe's overall sales of $68.6 billion, executives said.
OSH, founded in San Jose in 1931, started out as a co-op supplying fruit growers in the days when what's now Silicon Valley was filled with orchards. It grew into a more general hardware store, one that in recent years catered to homeowners and do-it-yourselfers, setting it apart from contractor-focused big-box retailers Lowe's and Home Depot.
OSH stores are smaller — about one-third the size of a typical Lowe's — and known for hands-on customer service.
Sears acquired the chain in 1996 when the Chicago retail giant was looking to expand its share of the home-improvement market. In 2012, it spun off OSH as a separate business, but the newly independent company declared bankruptcy less than two years later, crushed by hundreds of millions of dollars of debt it was saddled with as part of the spin-off.
Lowe's bought 72 OSH stores out of bankruptcy. The company's CEO at the time said the deal was an opportunity to quickly expand operations in California, where executives believed Lowe's needed more locations, and would give the company "the opportunity to participate more fully in California's economic recovery."
Lowe's had continued to grow the OSH chain until recently, opening a new location in East Hollywood within the last year and opening its first locations in Florida just two years ago.
Ellison on Wednesday said there "were some strategic decisions made that, if they had to be done over, would be done differently."
Big-box retailers dominate the hardware and home-improvement market. Lowe's, Home Depot and Midwestern chain Menard's together control more than 80% of the market, according to research firm Ibisworld.
Still, it appears there's demand for small, neighborhood hardware stores. Ace Hardware Corp., a co-op that sells goods to independently owned Ace-branded stores, reported sales of $5.1 billion last year, up about 5% over the previous year. Sales have continued to grow in this year's first half, up another 5% compared with the same period last year.
Ellison said Lowe's will provide job placement services for OSH employees and that those workers will have priority when applying for positions at Lowe's. He noted that 86% of OSH locations are within 10 miles of a Lowe's.
Shares of Lowe's were up 7.64% in midday trading to $107.21.
12:30 p.m.: This article was updated with industry analysis.
9:30 a.m.: This article was updated with more background on Orchard Supply Hardware.
This article was published at 8:25 a.m.
California Inc. Newsletter
Weekly
---
A look back, and ahead, at the latest California business news.
You are now following this newsletter. See all newsletters.
Former Clippers wing Austin Rivers lists Pacific Palisades home for $7.5 million

Stocks sink further, led down by banks; Dow drops 700-plus points

Brooke Shields puts cozy Pacific Palisades retreat up for lease

Lyft files for IPO, racing ahead of rival Uber

Nursing home operators balk at hiring staff to meet new California care rules
Currently Reading
San Jose's Orchard Supply Hardware to close all 99 stores
Facebook
Twitter
Email

More

Messenger

SMS

LinkedIn

Reddit

Pinterest
Comments Print
Next Story
Local
//
Bay Area & State
San Jose's Orchard Supply Hardware to close all 99 stores

Facebook
Twitter
Email

More

Messenger

SMS

LinkedIn

Reddit

Pinterest
Comments Print
San Jose's Orchard Supply Hardware to close all 99 stores
Facebook
Twitter
Email

More

Messenger

SMS

LinkedIn

Reddit

Pinterest
Comments Print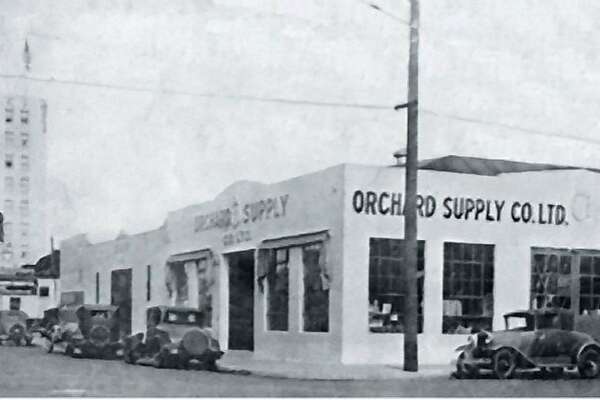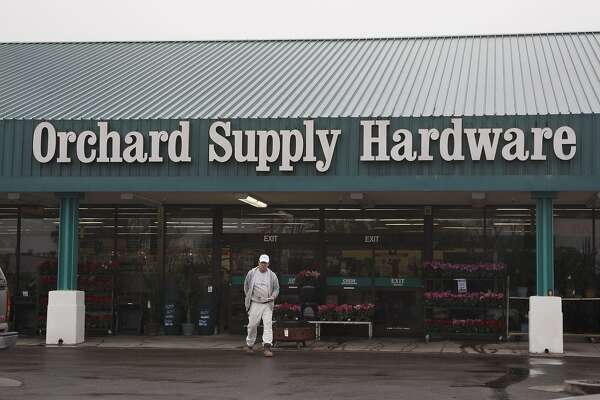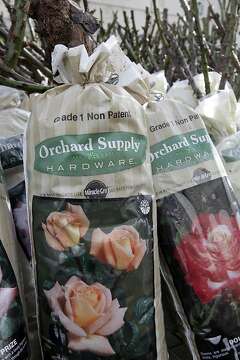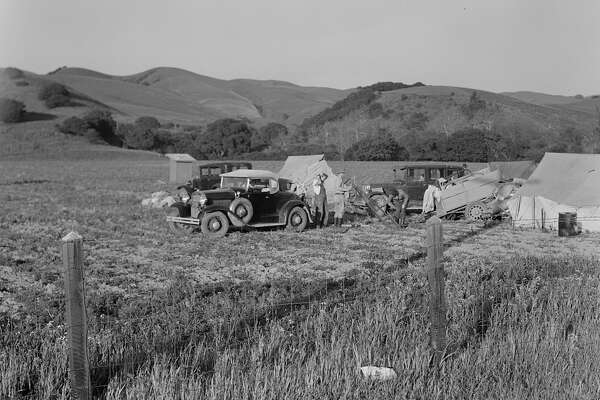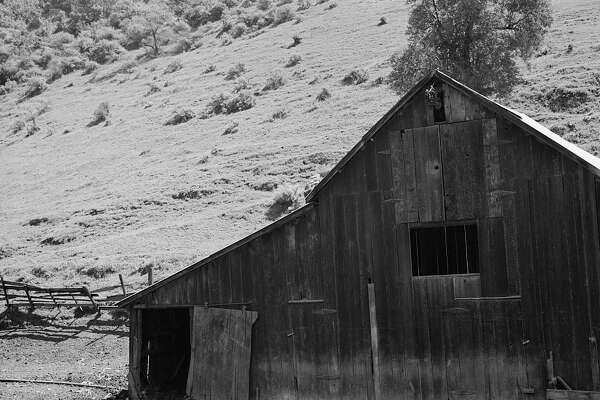 Orchard Supply Hardware — founded by South Bay farmers in 1931 and frequented by Bay Area do-it-yourselfers for decades — will shut down all 99 of its stores by year's end, company officials announced during an earnings report Wednesday morning.
The chain, better known as OSH, has been owned by Lowe's since 2013 and has stores in California, Oregon and Florida. Lowe's previously announced plans to reorganize and expand the company, but in a release Wednesday it said "a strategic reassessment" led to the decision to close the stores "in order to focus on its core home improvement business."
An OSH distribution center in Tracy will also close, the company said.
Lowe's Companies has decided to shutter all 99 of its Orchard Supply Hardware stores.
Video: Sun-Sentinel
Biz & Tech

Best Bay Area garden centers

Lyman Orchards celebrates 275 years of pies, pumpkins and…

Lifestyle

The Barn Door ends the curse of any restaurant that opens there
Liquidation sales at OSH stores are scheduled to start Thursday and last for about 10 weeks.
Jackie Hartzell, a spokeswoman for the Mooresville, N.C.-headquartered Lowe's Companies, said employees can keep their jobs through the closing process and will be given priority for jobs at Lowe's stores. The employees may also be eligible for severance pay.
"While it was a necessary business decision to exit Orchard Supply Hardware, decisions that impact our people are never easy," said Marvin R. Ellison, Lowe's president and CEO.
Lowe's operates 2,155 home improvement and hardware stores in the U.S., Canada and Mexico. Hartzell said there is no plan to convert the OSH outlets into Lowe's stores.
Orchard Supply Hardware was born in San Jose during the Great Depression, when the South Bay was known more for its fruit orchards — prunes, peaches, apricots, pears, cherries and apples — than its technological innovation.
OSH started as a cooperative in San Jose between 30 orchard farmers who joined forces to collectively buy supplies. It became a for-profit company in the 1950s, as the South Bay started its transformation into suburbia and electronics companies.
While the chain was bought and sold by a number of corporations , including Sears, it ran into financial troubles earlier this decade and was bought by Lowe's, which kept the headquarters in San Jose.
Michael Cabanatuan is a San Francisco Chronicle staff writer. Email: [email protected] Twitter: @ctuan
Most Popular
Esa-Pekka Salonen to succeed Michael Tilson Thomas as SF Symphony music director


Soleil Ho named the San Francisco Chronicle's new restaurant critic


South Lake Tahoe's measure to ban vacation rentals squeaks to victory


Shed in Healdsburg to close at the end of the year


Classical music may never be the same: How Esa-Pekka Salonen is a game changer for SF Symphony

Local

By Otis R. Taylor Jr.

Going above ground in Oakland can really get a cannabis merchant down

Selling weed on the black market is easy, Alphonso Blunt told me as he reclined in an office chair.
Blunt (yes, that's his last name),…

California Wildfires

By Lizzie Johnson

27 days after the Camp Fire, residents allowed in to see the ruin

Wine & Beer

By Esther Mobley

The real story behind the NBA's love of Napa Valley and Bordeaux
Local

By Rachel Swan

Muni driver shortage almost twice as bad as officials stated

150 Minutes of Hell: Death and survival in California's tornado…
Local

Bay Briefing: After 27 days, Camp Fire survivors return home

Local

Going above ground in Oakland can really get a cannabis merchant down

Local

Muni driver shortage almost twice as bad as officials stated, city analysis says

Local

Oakland officials converge on banned homeless camp but take no action
Find A Store

Tools & Hardware

See All Tools & Hardware

Building Materials

Work Wear

Locksets and Home Security

Cabinet Hardware

Safety

Automotive & Garage

Rainwear

Concrete, Cement and Masonry

Fasteners

Auto & Mechanics Tools

Power Tool Accessories

Power Tools

Hand Tools

Measuring,Marking & Levelers

Tool Storage and Organization

Drill Bits and Accessories

Hardware

Tools

Tools and Hardware

---

SHOP ALL >

Outdoor

See All Outdoor

Garden Tools

Animal and Pest Control

Lawn & Garden

Patio Furniture

Outdoor Power Equipment

Patio Accessories

Lawn and Plant Care

Grills and Outdoor Cooking

Garden Décor and Fountains

Planters

Fuels

Gazebos

Outdoor Heating

Recreation

Birding

Outdoor Storage

Outdoor Living

Outdoor Living

---

SHOP ALL >

Paint

See All Paint

Drop Cloths, Sheeting & Tarps

Exterior Paint

Ladders

Paint Applicators & Tools

Solvents Strippers & Cleaners

Spray Paint

Adhesives

Primers

Sandpaper & Abrasives

Interior Paint

Interior Stains & Top Coats

Patch & Repair

Caulking & Sealants

Rust Preventative

Specialty & Decorative

Drop Cloths,Sheeting & Tarps

Paint Applicators & Tools

Solvents Strippers & Cleaners

Exterior Stain

Tape

Sandpaper & Abrasives

Interior Stains & Clears

Caulking & Sealants

Patch & Repair

Home

See All Home

Décor

Kitchen & Bath

Furniture

Storage,Organization, & Housekeeping

Doormats

Tableware

Canning & Preserving

Food Storage

Closet & Household

Totes and Bins

Garage Organization

Garbage Cans, Bags and Buckets

Cleaning

Décor

Kitchen & Bath

Heating & Cooling

See All Heating & Cooling

Cooling

Ventilation

Heaters & Fireplaces

Air Filters

Ceiling Fans

Range Hood Accessories

Fans

Thermostats

Fireplaces

Personal Heaters

Fireplace Accessories

Outdoor Heating

Heaters & Fireplaces

Heating and Cooling

---

SHOP ALL >

Electrical

See All Electrical

Indoor Lighting

Outdoor Lighting

Ceiling Fans

Light Bulbs

Lighting Accessories

Breakers and Fuses

Switches & Outlets

Connectors & Fasteners

Dimmers & Timers

Batteries and Chargers

Extension Cords and Power Strips

Flashlights & Lanterns

Door Bells

Rough Electrical

Ceiling and Wall Lighting

LED

Lighting & Fans

More Electrical

Plumbing

See All Plumbing

Rough Plumbing

Bathroom

Kitchen

Water Filtration

Water Heaters

Pipes & Fittings

Pumps

Plumbing Parts Repair

Drinking Water Systems

Indoor Plumbing

Kitchen Faucets

Toilets & Accessories

Filters and Accessories

Shower Heads

Drain Opener Chemicals

Indoor

Back To Top