Skip to main content
Jobs
Site Index

Languages

Español
Français
Русский
한국어
中文

RSS

Courts

Directory of Courts
Commission on Judicial Disabilities
Court Records
Holidays
About
Court-Appointed Guardians
Data Dashboard
Judicial Council
Administrative Orders
Court Forms
District Court
Judicial Selection
Appellate Opinions
Court of Appeals
Fee Schedules
Jury Service
Appointed Attorneys Program
Court of Special Appeals
Governance
Orphans Court
Circuit Courts
Court Language Services
Government Relations & Public Affairs
Publications
Closings/Delays
Court Offices

Self-Help

Access to Court Records
Domestic Violence
Housing
Self-Help Centers
App – Maryland Law Help
Employment
Juvenile Delinquency
Self-Help Videos
Assistance with Special Needs
Expungement
Mediation & ADR
State Law Library
Child Abuse and Neglect
Family Law
Money Issues
Traffic
Court Forms
Filing Fee Waivers
Peoples Law Library
Wills & Estates
Criminal Cases
Finding Legal Help

E-Services

Appellate Opinions
Case Search
E-filing – Prince Georges County
Pay a Traffic Ticket
Ask a Law Librarian
CONNECT (Internal)
E-Recording
Peoples Law Library
Business Licenses – Search
Court Forms
Estate Search
Request State Law Library Materials
Business & Technology Opinions
Data Dashboard
Juror Qualification Form
Self-Help Centers
Careers
Domestic Violence Monthly Reports
Marriage Licenses – Search
State Law Library Catalog
Case Management Plans
E-filing
Maryland Electronic Courts

Lawyers

Amicus Curiarum
Attorney Reporting Requirements
Commission on Judicial Disabilities
Judicial Vacancies
Appointed Attorneys Program
Bar Associations
Client Protection Fund
Legal Resources
Attorney Code/Address Change
Board of Law Examiners
Disciplinary Actions
Pro Bono
Attorney Grievance Commission
Certificate of Good Standing
E-filing
Professionalism Center
Attorney Information System
Change of Address
Fee Waiver Procedures
Proposed Rules Changes/Orders
Attorney Listing

Media

Government Relations & Public Affairs
Media Resource Center
News Releases
Publications

Community

Bill of Rights Day
Courtroom Tours
More Sites to Visit
Speakers Bureau
Constitution Day
Mock Trial
Schools in the Courts
20 West Courtland Street, Bel Air, MD 21014
Phone: 410-838-4952
Open: 8:30 AM–4:30 PM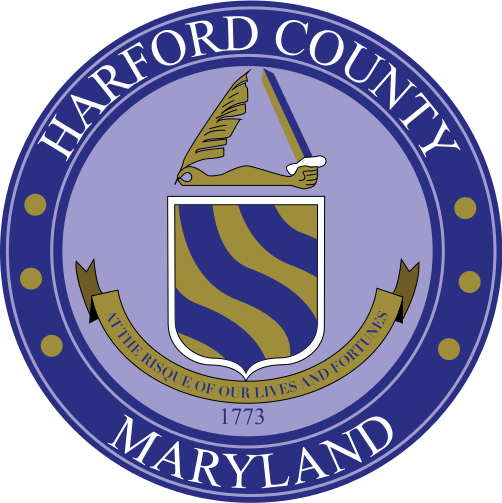 Clerk's Office
Circuit Court for Harford County, MD
Circuit Court for Harford County, MD – Clerks Office

Welcome
Rich in the tradition and history of Maryland, the Office of Clerk of the Circuit Court is one of the oldest public institutions in the state.

Located in the heart
of Harford County at 20 West Courtland Street, Bel Air, Maryland lies the Harford
County Courthouse.
The Clerk of the Circuit Court is a locally elected State official with responsibilities
established and regulated by the laws of Maryland and Rules of the Court of Appeals
of Maryland. Since 1658, the Office of the Clerk of the Circuit Court has provided
citizens of Maryland with a variety of essential services.
James Reilly ,
Clerk
of the Circuit Court

Skip to main content
Jobs
Site Index

Languages

Español
Français
Русский
한국어
中文

RSS

Courts

Directory of Courts
Commission on Judicial Disabilities
Court Records
Holidays
About
Court-Appointed Guardians
Data Dashboard
Judicial Council
Administrative Orders
Court Forms
District Court
Judicial Selection
Appellate Opinions
Court of Appeals
Fee Schedules
Jury Service
Appointed Attorneys Program
Court of Special Appeals
Governance
Orphans Court
Circuit Courts
Court Language Services
Government Relations & Public Affairs
Publications
Closings/Delays
Court Offices

Self-Help

Access to Court Records
Domestic Violence
Housing
Self-Help Centers
App – Maryland Law Help
Employment
Juvenile Delinquency
Self-Help Videos
Assistance with Special Needs
Expungement
Mediation & ADR
State Law Library
Child Abuse and Neglect
Family Law
Money Issues
Traffic
Court Forms
Filing Fee Waivers
Peoples Law Library
Wills & Estates
Criminal Cases
Finding Legal Help

E-Services

Appellate Opinions
Case Search
E-filing – Prince Georges County
Pay a Traffic Ticket
Ask a Law Librarian
CONNECT (Internal)
E-Recording
Peoples Law Library
Business Licenses – Search
Court Forms
Estate Search
Request State Law Library Materials
Business & Technology Opinions
Data Dashboard
Juror Qualification Form
Self-Help Centers
Careers
Domestic Violence Monthly Reports
Marriage Licenses – Search
State Law Library Catalog
Case Management Plans
E-filing
Maryland Electronic Courts

Lawyers

Amicus Curiarum
Attorney Reporting Requirements
Commission on Judicial Disabilities
Judicial Vacancies
Appointed Attorneys Program
Bar Associations
Client Protection Fund
Legal Resources
Attorney Code/Address Change
Board of Law Examiners
Disciplinary Actions
Pro Bono
Attorney Grievance Commission
Certificate of Good Standing
E-filing
Professionalism Center
Attorney Information System
Change of Address
Fee Waiver Procedures
Proposed Rules Changes/Orders
Attorney Listing

Media

Government Relations & Public Affairs
Media Resource Center
News Releases
Publications

Community

Bill of Rights Day
Courtroom Tours
More Sites to Visit
Speakers Bureau
Constitution Day
Mock Trial
Schools in the Courts
PAY TRAFFIC CITATIONS
EMERGENCY CLOSINGS & DELAYS
SEARCH COURT CASES / RECORDS
LOCATIONS & PHONE NUMBERS
CONTACT US
QUICK LINKS

District Court of Maryland
The jurisdiction of the District Court includes all landlord-tenant cases, replevin actions, motor vehicle violations, misdemeanors and certain felonies. In civil cases, we have exclusive jurisdiction in claims of $5,000 or less, and concurrent jurisdiction with the circuit courts in claims for amounts above $5,000 but less than $30,000. In criminal cases, we have concurrent jurisdiction with the circuit courts in cases in which the penalty may be confinement for 3 years or more or a fine of $2,500 or more and certain felonies. The District Court does not conduct jury trials.
| | |
| --- | --- |
| Access Judicial Records | Find a Form or Brochure |
| Apply for a Public Defender | Get Answers About Legal Matters |
| Change My Address | Obtain a Transcript or Recording |
| Change My Court Date (Postpone) | Request Accommodations |
| Contact the Court | Resolve Money Issues |
| Expunge Records | Resolve Traffic Violations |
Appearing in Court
E-filing - P.G. Co. Failure to Pay Rent
(subscription required)
Arrests/Bail Bonds
Landlord-Tenant/Housing Issues
Court Terms (Glossary)
MDEC E-filing
Criminal Cases
Mediation
Domestic Violence Issues
Small Claims
Administrative Regulations
District Court Self-Help Resource Center
ADR Statewide Research
MD Code / Rules
Appointed Attorneys Program
Professional Bail Bondspersons
Charging Language
Statistics
CJIS Code Link
Vendor Resources - Booking Systems
(authorization required)
Notices
Cell Phone and Electronic Device Notice
Important Notice Regarding Private Process Servers
Do You Need a Court Interpreter? ( En Español ) ( En Français ) ( На русском ) ( 한국어 ) ( 在中國 )
Disclaimer and Notice
This website is designed to inform and assist customers of the District Court. This website does not provide legal advice and is subject to unscheduled and unannounced changes. Any reproduction of information contained on this website, other than for personal use, must be authorized by the Office of the Chief Clerk of the District Court of Maryland. If you have any issues using our website, please contact us by e-mail .
It is the mission of the District Court of Maryland to provide equal and exact justice for all who are involved in litigation before the court.
Recent News


The District Court will be closed on Wednesday, December 5, 2018.
Extreme Risk Protective Orders  
Traffic Violation(s) Installment Payment Plans Notice  
Charging Language
Town of Centreville (Queen Anne's County): Liberty Street/Commerce Street Road Closures  
Commissioner Criminal Filing Forms (Non-Law Enforcement)
Assistance is available in person.
More about the Center
Walk-in Service:
Monday - Friday
from 8:30 am - 4:30 pm
Location/Directions to the Centers at:
Baltimore City, Frederick, Glen Burnie, Salisbury & Upper Marlboro
Refer Court Users to the DCSHC