Skip to primary navigation
Skip to content
Skip to primary sidebar
Skip to secondary sidebar
Skip to footer
Header Right
Main navigation
Approximately 50 percent of the adult population in the United States has oral herpes, typically caused by herpes simplex virus type 1 (HSV-1). Most people contract oral herpes when they are children by receiving a kiss from a friend or relative.
Oral herpes is commonly referred to as "cold sores" and "fever blisters." While symptoms of oral herpes most commonly appear on or around the lips, oral herpes is not always limited to this area. For some, symptoms may appear between the upper lip, on or inside the nose, or on the chin or cheek. In these instances, herpes is referred to as oral-facial herpes. You have most likely seen someone experiencing an oral herpes outbreak before.
Oral herpes is transmitted through direct contact between the contagious area and broken skin (a cut or break) and mucous membrane tissue (such as the mouth or genitals). Herpes can also be transmitted when there are no symptoms present. There are several days throughout the year when the virus reactivates yet causes no symptoms (called asymptomatic shedding, viral shedding, or asymptomatic reactivation).
If a person is experiencing symptoms orally, we recommend abstaining from performing oral sex and kissing others directly on the mouth until signs have healed and the skin looks normal again. Because most adults have oral herpes, we do not advise that a person stop giving or receiving affection altogether between outbreaks (when there are no signs or symptoms) simply because they have oral herpes. However, using a barrier (such as a dental dam) or condom when performing oral sex (even though there are no symptoms present around the mouth) can reduce the risk of contracting genital herpes.
By performing oral sex on someone who has genital herpes, it would be possible to contract oral herpes – but this is rare. Most cases of genital herpes are caused by HSV-2, which rarely affects the mouth or face. Also, and even more importantly, most adults already have oral HSV-1, contracted as a child through kissing relatives or friends.
First episode
A primary infection with oral herpes can be similar to a first episode of genital herpes in that pronounced symptoms occur. During the first episode, classic lesions tend to form as small fluid-filled blisters that can appear as a single blister or in a cluster. Sores may also appear inside the mouth or on the back of the throat, and the lymph nodes in the neck may swell.
Much like genital herpes, however, symptoms of oral herpes can be very mild and go unnoticed. Subtle symptoms can be easily mistaken for another infection or condition such as a small crack or cut in the skin, chapped lips, bug bite, or a pimple, to name a few examples.
Recurrences
At least a quarter of people with oral herpes experience recurrences. Again, as with the first episode, symptoms vary from person to person. Lesions may appear as either a blister or a cluster of blisters or sores. It is possible that a recurrence will involve only the subtle symptoms described above.
Signs and symptoms of a recurrent episode (when they occur) tend to last about 8 – 10 days on average. Blister- or sore-like lesions will usually crust over during the healing phase. If the first episode produced fairly mild symptoms, then subsequent recurrences also tend to be mild. The frequency of recurrences varies from person to person and tends to decrease over time. Exposure to sunlight's ultraviolet rays may trigger a recurrence.
Prodrome: Many people will experience a "prodrome" or warning symptom prior to developing an outbreak. As you may recall from the section on genital herpes, a "prodrome" is an itching, tingling, or painful sensation in the area where their recurrent lesions will develop. The prodrome often precedes lesions by a day or two. During this time, it is best to assume virus is active (and, therefore, can be spread through close contact).
Primary Sidebar
Get Help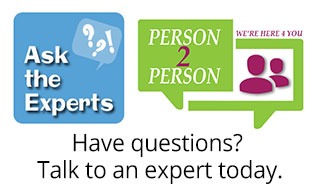 Get Involved


Express Yourself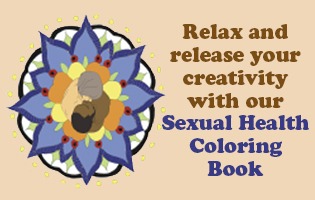 Connect with ASHA





Tune In

Yes Means Test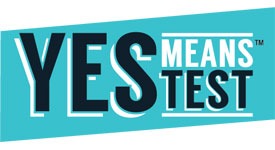 Secondary Sidebar
Herpes
Fast Facts
FAQs
Signs Symptoms
Diagnosing and Managing Genital Herpes: A Two-part Conversation with Terri Warren, RN, ANP
Herpes testing
Herpes treatment
Emotional Issues
Relationships
Oral Herpes
Herpes Pregnancy
Herpes Vaccine Research
Support groups
How Does Herpes Testing Work?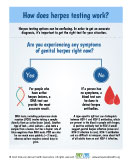 Join Our Online STI Support Community

Footer
Site Use and Privacy
Online Support Community
Sexual Health Glossary
Links to other sites
Contact Us
Contact Us
ASHA
PO Box 13827
Research Triangle Park, NC 27709
919.361.8400
[email protected]
exualhealth.org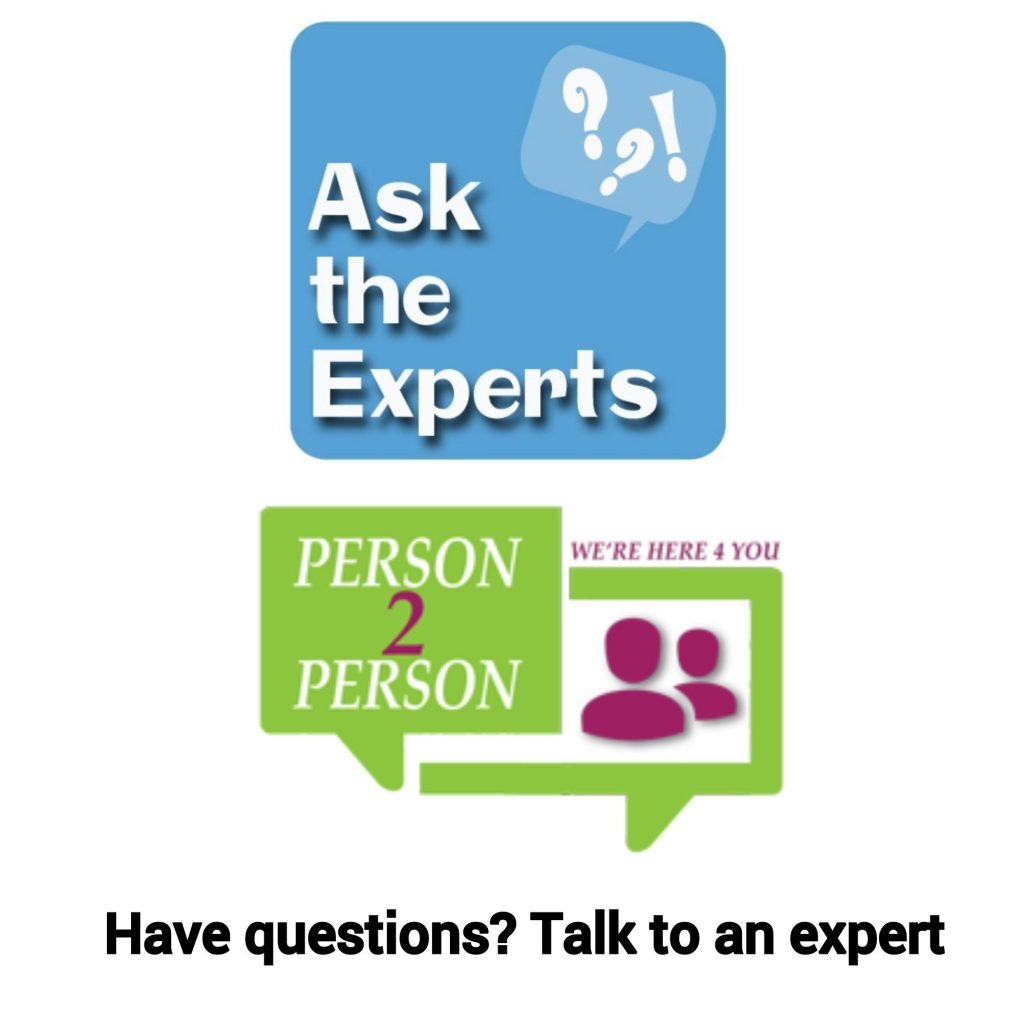 Health A-Z Home
News
Reference
Slideshows
Quizzes
Videos
Questions & Answers
Message Boards
WebMDRx Savings Card
Top 12 Topics
Adenovirus
E. Coli Symptoms
Common Liver Problems
Medical Marijuana
Autoimmune Diseases
Treating Aches & Pains
Asthma and Your Diet
Short of Breath?
Your Hair & Your Health
Appendix Cancer
15 Cancer Symptoms to Know
Menopause
In this Article
In this Article

In this Article

Oral Herpes Overview
Oral Herpes Causes
Oral Herpes Symptoms
When to Seek Medical Care
Exams and Tests
Oral Herpes Treatment Self-Care at Home
Medical Treatment
Next Steps Follow-up
Prevention
Outlook
Multimedia
Synonyms and Keywords
Oral Herpes Overview
Oral herpes is an infection caused by the herpes simplex virus . The virus causes painful sores on your lips, gums, tongue , roof of your mouth , and inside your cheeks. It also can cause symptoms such as fever and muscle aches.
The herpes simplex virus affects only humans. Mouth sores most commonly occur in children aged 1-2 years, but they can affect people at any age and any time of the year.
People contract herpes by touching infected saliva , mucous membranes, or skin . Because the virus is highly contagious, most people have been infected by at least 1 herpes subtype before adulthood.
After the herpes virus infects you, it has a rather unique ability to proceed to 3 stages.

Primary infection: The virus enters your skin or mucous membrane and reproduces. During this stage, oral sores and other symptoms, such as fever, may develop.

The virus may not cause any sores and symptoms. You may not know that you have it. This is called asymptomatic infection.
Asymptomatic infection occurs twice as often as the disease with symptoms.
Latency: From the infected site, the virus moves to a mass of nervous tissue in your spine called the dorsal root ganglion. There the virus reproduces again and becomes inactive.
Recurrence: When you encounter certain stresses, emotional or physical, the virus may reactivate and cause new sores and symptoms.
Oral Herpes Causes
Herpes simplex is a DNA virus that causes sores in and around your mouth . Two herpes subtypes may cause these sores.
Herpes simplex virus, type 1 or herpes-1, which causes 80% of cases of oral herpes infections
Herpes simplex virus, type 2 or herpes-2, which causes the rest
Continued
Oral Herpes Symptoms
Incubation period: For oral herpes, the amount of time between contact with the virus and the appearance of symptoms, the incubation period, is 2-12 days. Most people average about 4 days.
Duration of illness: Signs and symptoms will last 2-3 weeks. Fever, tiredness, muscle aches, and irritability may occur.

Pain, burning, tingling, or itching occurs at the infection site before the sores appear. Then clusters of blisters erupt. These blisters break down rapidly and, when seen, appear as tiny, shallow, gray ulcers on a red base. A few days later, they become crusted or scabbed and appear drier and more yellow
Oral sores: The most intense pain caused by these sores occurs at the onset and make eating and drinking difficult.

The sores may occur on the lips, the gums, the front of the tongue, the inside of the cheeks, the throat, and the roof of the mouth.
They may also extend down the chin and neck.
The gums may become mildly swollen and red and may bleed.
Neck lymph nodes often swell and become painful.
In people in their teens and 20s, herpes may cause a painful throat with shallow ulcers and a grayish coating on the tonsils .
When to Seek Medical Care
When to call the doctor
Because the sores are painful, you may have difficulty eating or drinking. To prevent dehydration , call your doctor as soon as you cannot eat or drink.
Call your doctor immediately if any of these symptoms, which suggest dehydration , occur:

A decrease in urination (fewer wet diapers in infants)
Drowsiness
Irritability
Dry mouth

Call your doctor if you or your children are not sure what the sores are.
If your child is younger than 8 weeks, notify your doctor when sores appear. Severe infection or disease complications occur more commonly in infants. For instance, besides affecting the mouth, the herpes simplex virus may go to the brain and produce damage.
People whose immune systems are weakened should also call their doctor when sores appear. Your immune system protects you from infection or fights infection. If your system is weakened, you are more likely to have severe infection or disease complication.
When to go to the hospital
Signs and symptoms of dehydration may warrant going to a hospital's emergency department.
Continued
Exams and Tests
A doctor will base a diagnosis on information you provide and on physical examination . The characteristic appearance of the herpes sores leaves little doubt. Further testing is usually not necessary.
If you require a definitive diagnosis, for instance, if your infection involves other organ systems, the doctor may conduct laboratory tests.
A sample from the sores to identify the virus
A culture analysis
A staining test called the Tzanck smear
Antigen and antibody studies
Blood sampling for antibody studies
Oral Herpes Treatment Self-Care at Home
Use acetaminophen ( Feverall , Panadol , Tylenol ) or ibuprofen ( Ibuprin , Advil , Motrin ) for fever and muscle aches.
Drink plenty of fluids to prevent dehydration.
Medical Treatment
Treatment includes medication for fever and taking plenty of fluids.
A topical anesthetic such as viscous lidocaine ( Dilocaine , Nervocaine , Xylocaine , Zilactin -L) may be prescribed to relieve pain.
Oral or IV medication does exist for herpes but is not recommended for people with a normal immune system. It is used only for people with weakened immune systems, infants younger than 6 weeks, or people with severe disease.
Some people may require hospital admission:

Those with severe local infection
People whose infection has spread to other organ systems
People with weakened immune systems
Dehydrated individuals who need IV hydration
Infants younger than 6 weeks
Next Steps Follow-up
Drink plenty of fluids.
Use pain medications as instructed by the doctor.
Use medications to control fever.
Watch for signs and symptoms of dehydration.
Prevention
Avoid touching saliva, skin, or mucous membranes that have sores.
Outlook
The sores and symptoms of oral herpes completely clear up in 2-3 weeks. But the sores may reappear under certain stressful situations.
Multimedia
Media file 1: Oral Herpes. Clusters of blisters erupt on the lips, tongue, and inside the mouth. Most people have been infected by at least 1 herpes subtype before adulthood.
Synonyms and Keywords
herpes labialis, herpes gingivostomatitis, herpes pharyngitis , cold sores , fever blisters , herpes simplex virus, herpes simplex virus type 1, herpes-1, herpes simplex virus, type 2 or herpes-2, herpes blister, oral blister, oral herpes
Pagination
Manage Your Migraine
What to Eat Before Your Workout
Treating RA With Biologics
Best Treatments for Allergies
MS and Depression: How Are They Linked?
Your Guide to Understanding Medicare
Picture of Sucking Blister
Slideshow: Blisters Causes and Treatment
Get to the Bottom of Your Sore Throat
Encephalitis Prevention
Encephalitis Treatment
What Are Cold Sores?
Cold Sores Symptoms
Blisters Topics
Risky Mistakes Pet Owners Make
Some of these might surprise you.
Depressed, Guilty Feelings After Eating?
Symptoms of binge eating disorder.
Psoriasis Home Remedies
14 tips to ditch the itch.
Quit Smoking
Get your personalized plan.

Slideshow
Multiple Sclerosis Symptoms

Slideshow
10 Secrets to a Sparkling Smile

Slideshow
7 Ways You're Wrecking Your Liver

Slideshow
Symptoms of ADHD in Children

Slideshow
Type 2 Diabetes: Early Warning Signs

Slideshow
What Is Schizophrenia?

Slideshow
Fungal Infections: What You Should Know

Slideshow
11 Surprising Superfoods for Your Bones
Foods That Help Enhance Your Brainpower
Breast Cancer Signs & Symptoms
Constipated? Avoid These Foods
Lung Cancer Risks: Myths and Facts
Causes of Erectile Dysfunction
Tips for Living Better With Migraine
Health Solutions
Nutritious Milk Substitute
Open Heart Alternatives
Cancer: Second Opinions
Penis Curved When Erect
Diarrhea Solutions
Severe Aortic Stenosis?
Benefits of Probiotics
Get Help with ED
Diabetes Management
Probiotic Supplements
Low Sugar Dairy Drink
How Drugs Rewire Brains
Affordable ED Meds
Improving Digestion
Valve Disease Treatment
Tips to Beat Heartburn
More from WebMD
Test Your Eye Health
Live Better With MS Assessment
What Is Endometriosis?
Yeast Infection Assessment
How Does Chemo Work?
Tips to Prevent Heartburn
Food After Chemo
What Meningitis Does to Your Body
Managing Diabetes at Work
Remedies for Heartburn
Avoid Allergy Triggers
Treating Advanced Prostate Cancer
Protect Yourself from a Bone Fracture
Test Your MS Care Routine
What's New in Psoriasis Research
Sex When You Have Genital Psoriasis
NYC
Dentist

.

com – The Center for Special Dentistry

®

(212) 758-1000 [email protected]
Map Free Consult
Home » More » Health and Wellness » Compare chapped lips herpes canker sores and cheilitis
Photo comparison of chapped lips herpes canker sores and angular cheilitis
Four photographic images. Compare: 4) Chapped Lips to 1) an intra-oral Canker Sore (Aphthous Ulcer), 2) Herpes Labialis (fever blister, sun blister, cold sore) and 3) Angular Cheilitis.
Interestingly, many people have a fever blister, sun blister and/or cold sore and don't realize they all all the same thing, Herpes, a sexually transmitted disease (STD) can can be innocently contracted by something as simple as sharing a drink or a piece of food or a familial kiss hello.