Weather Stations

Basic Home Weather Stations

These weather stations monitor a combination of indoor/outdoor temperature, humidity and barometric pressure.

Complete Home Weather Stations

These weather stations monitor wind, rain, temperature, humidity and barometric pressure. Some models connect to a computer.

Professional Weather Stations

These weather stations meet world meteorological standards. Multiple sensors and connectivity options are available.

Handheld Wind & Weather Meters

These weather meters provide wind speed and other weather measurements right in the palm of your hand.

Smart Phone Weather Stations

Smart phone weather stations have one or more sensors that communicate via Bluetooth or your wireless network.

Wi-Fi Weather Stations

Wi-Fi weather stations communicate via a wireless network. Smartphone and web applications are available.

Analog Stations & Barometers

Analog weather stations offer a traditional appearance that can enhance the decor of your boat, office, home or garden.

Station Mounting Hardware

Multiple mounting options are available for our complete and professional weather stations.

Weather Stations On Sale

Browse our Sale, Closeout and Special Discount items. You can SAVE even more from our already low prices!

Thermometers

Classic Dial Thermometers

Our traditional classic dial thermometers are perfect for the home, garden, patio or pool.

Classic Tube Thermometers

Classic tube thermometers feature a liquid encapsulated in a glass tube that rises and falls with temperature changes.

Digital & Wireless Thermometers

Digital thermometers are great for basic temperature information. Small, compact, easy-to-read and affordable!

Analog Clock/Thermometer Combos

Analog clock/thermometers give you time and temperature at a glance! Some feature humidity as well. Perfect outside decor for deck, garden, pool or porch.

Digital Clock/Thermometer Combos

These digital clocks display the time and monitor indoor temperature. Some models provide outdoor temperature.

Analog Thermometer/Hygrometer Combos

Analog thermometers/hygrometers give you temperature and humidity at a glance!

Handheld & Pocket Thermometers

Used by sportsmen and outdoor enthusiast to monitor temperature and other weather variable measurements.

Galileo Thermometers

Temperature changes affect the density of the outer clear liquid and causes the inter bulbs to rise or sink. A great gift idea!

Traditional Analog Thermometers

These models feature a traditional design and are suitable for a multitude of different purposes.

Web/Alert Thermometers

Be alerted instantly if temperature, humidity and precipitation, and severe weather exceed your preset limits.

Thermometers On Sale

Browse our Sale, Closeout and Special Discount items. You can SAVE even more from our already low prices!

Rain Gauges

Digital & Wireless Rain Gauges

These rain gauges feature a self-emptying tipping bucket. The accumulated rainfall is displayed on a convenient digital display.

Manual Rain Gauges

Manual rain gauges feature a tube calibrated to indicate the amount of liquid collected. They are emptied manually.

Complete Home Weather Stations

These weather stations monitor wind, rain, temperature, humidity and barometric pressure. Some models connect to a computer.

Professional Weather Stations

These weather stations meet world meteorological standards. Multiple sensors and connectivity options are available.

Rain Gauges On Sale

Browse our Sale, Closeout and Special Discount items. You can SAVE even more from our already low prices!

Wind Chimes

Aluminum Wind Chimes

Our huge selection of aluminum wind chimes feature a variety of styles, sounds, lengths and colors.

Capiz Shell Wind Chimes

Add colorful unique flare to any space. Many include a variety of accents such as stones, mirrors, glass and bamboo.

Bells & Windbells

These bells are sure to please with their eclectic variety of sound, materials and clever designs.

Bamboo Wind Chimes

Bamboo chimes produce a mellow, natural sound unlike any other chime. There are many styles to choose from.

Bereavement & Sympathy Chimes

Unlike perishable gifts such as flowers, wind chimes make an elegant gift that will lift spirits for years to come.

Wind Gongs

Hand-crafted and toned wind gongs offer a brilliant, authentic resonance of the traditional gong from the Far East.

Crystal & Glass Wind Chimes

When placed near a light source, these unique chimes sparkle and glimmer, much like a suncatcher.

Driftwood Mobiles

Driftwood mobiles will add to any décor. Accent a beach home or bring the beach to you. There are many styles to choose from.

Chime Accessories

Browse many of our wind chime accessories which include hooks, hangers and UV protectant spray.

Wind Chimes On Sale

Browse our Sale, Closeout and Special Discount items. You can SAVE even more from our already low prices!

Clocks

Digital Wall & Table Clocks

Depending on model, these clocks offer features such as indoor/outdoor temperature, moon phase or forecast icons.

Projection Clocks

Projection clocks cleverly display the time and/or the temperature on a ceiling or wall.

Analog Wall Clocks

Our traditional analog wall clocks are available in a variety of styles, colors and sizes.

Outdoor Clocks

Outdoor clocks are a perfect accessory and enhance the beauty of porches, patios and decks.

Analog Clock/Thermometer Combos

Analog clock/thermometers give you time and temperature at a glance! Some feature humidity as well. Perfect outside decor for deck, garden, pool or porch.

Analog Table & Mantel Clocks

These clocks feature a traditional design. Multiple styles, features and finishes are available.

Digital Clock/Thermometer Combos

These digital clocks display the time and monitor indoor temperature. Some models provide outdoor temperature.

Tide Clocks

Tide clocks track the moon as it orbits the earth, high tide is displayed at the top and low tide at the bottom.

Clocks On Sale

Browse our Sale, Closeout and Special Discount items. You can SAVE even more from our already low prices!

Weather Radios

SAME Weather Radios

Specific Area Message Encoding (S.A.M.E.) allows you receive alerts only from the areas you want to hear about.

Portable Weather Radios

Portable weather radios provide weather information and emergency broadcasts when you're on the go.

Desktop Weather Radios

Stay up-to-date with the latest weather, hazard and civil emergency information with one of our desktop weather radios.

Hand Crank Weather Radios

These models feature a hand crank for backup power when batteries and electricity are not available.

Two-Way Weather Radios

Stay in touch with your group using a rugged two-way weather radio. Most include NOAA weather alerts.

Weather Radios On Sale

Browse our Sale, Closeout and Special Discount items. You can SAVE even more from our already low prices!

Additional Products

Parts & Accessories By Brand

Enhance your experience with accessories from industry-leading name brands.

Lightning Detectors

These detectors are self contained and detect dangerous lightning produced by approaching thunderstorms.

Anemometers

Anemometers measure wind speed. Some also measure direction. They are available in fixed and portable models.

Stormglasses

Stormglasses are used for weather prediction. The crystals inside the sealed glass chamber indicate changes in the weather.

Hygrometers

Hygrometers measure the humidity or amount of moisture in the air. Digital and analog models available.

All Products On Sale

Browse our Sale, Closeout and Special Discount items. You can SAVE even more from our already low prices!

Open-Box Products

Browse our "Open-Box" discounted items. Includes our same 60-Day Satisfaction Guarantee!

Brands

AcuRite
Arabesque
Arias
Cohasset
Conant
Corinthian Bells
Davis Instruments
Gentle Spirits
Gift Essentials
In Loving Memory
Kestrel
Kromatix
La Crosse Technology
Meade Instruments
Midland
Music of the Spheres
New Mountain
Oh Crow!
Productive Alternatives
RainWise
Shenandoah Melodies
Speedtech Instruments
Springfield Instruments
Taylor Precision
Weems & Plath
Whitehall
Woodstock
— VIEW ALL BRANDS

View Cart
Contact Us
MENU

CONTACT US | VIEW CART (
0
ITEMS)
$0.00
Home > Barometer
Barometer
Air Pressure Sensor Installation

In order to obtain accurate barometric pressure measurements, a barometer needs to be both stable and calibrated against a known reference atmospheric pressure source, i.e. one that is professionally maintained. Without calibration, air pressure measurements from home weather stations have little value other than in identifying pressure trends.

Most weather stations house their barometric pressure sensor within the weather station display console. Therefore, placement of the weather station console receiver is an important consideration since the physical environment of the console will influence air pressure measurement readings. If possible, install the console at an indoor location where the temperature is as constant as practical, i.e. not affected by home heating, drafts, or the sun.

Station elevation, or the height of your location above sea level, is also a factor influencing barometric pressure measurements. Since all barometric pressure measurements are referenced to sea level pressure, the effect of the higher elevation needs to be removed so that readings are comparable, whether they're taken on top of a mountain or at the seashore. The National Weather Service (NWS) defines this standard as: "A pressure value obtained by the theoretical reduction of barometric pressure to sea level. Where the Earth's surface is above sea level, it is assumed that the atmosphere extends to sea level below the station and that the properties of that hypothetical atmosphere are related to conditions observed at the station."

As mentioned above, the barometer needs to be calibrated against a professionally maintained, known reference pressure source. This can generally be done with ease on most home weather stations, ensuring consistent performance. The NWS tests their pressure gauges annually using calibrated instruments from the National Pressure Standards Laboratory. Taking the altitude of your instrument into account, calibrating your barometer using the air pressure measurement of the nearest NWS automated weather station is highly recommended. To find the nearest ASOS station to you, visit NOAA's National Weather Service and enter your zip code.

Please be aware that most manufacturers provide an altitude rating for the barometer in their weather stations. Many are limited to operating at 6,000 feet or below and using the station above the maximum rated altitude will likely result in erroneous barometer pressure readings. If your weather station is going to be installed above 6,000 feet elevation be sure to check the altitude rating before making your purchase.

All content on the WeatherShack Education Center is Copyright 2002-2018 WeatherShack.com. This material may not be reproduced, displayed, modified or distributed without the express prior written permission of WeatherShack.com. For permission, please contact [email protected] .
Why Shop with WeatherShack.com?
Our Customers Say
Shopping Information
Return Policy
Satisfaction Guaranteed
Ship Methods & Delivery Times
Ordering Methods & Payment Options
International Orders
Education Center
Site Map
FAQ
Customer Service
Contact Us
Order Status
Cancel or Change an Order
Printable Receipt
Product Returns
Technical Support
Link to Us
Recommended Sites
Shop with Confidence
About Us
Privacy Policy
Terms of Use
Share With Friends & Family

weathershack.com

has a Shopper Approved rating of

4.8/5
based on 45025 ratings and reviews


Sign Up for Exclusive Offers & Updates
Copyright © 2002-2018 WeatherShack.com. All Rights Reserved.
Fisher Scientific
Fisher Healthcare
Fisher Science Education
Sign Up for Email

Customer Service +1 800-766-7000
Fall Spotlight: Up to 50% Off
Chemical Structure
Certificates
Safety Data Sheets
Order Status
Special Offers & Programs
Order By Catalog Number
Please sign in to view account pricing and product availability.
Sign In
Don't have a profile?
Register
Barometers
CATEGORIES
DAVIS VANTAGE VUE WEATHER STATION
DAVIS VANTAGE PRO2 WEATHER STATIONS
VANTAGE PRO2 ACCESSORIES
VANTAGE VUE ACCESSORIES
WIND SPEED ALARM SYSTEMS
WEATHER STATIONS
PROFESSIONAL METEOROLOGICAL INSTRUMENTS
WIND SPEED AND DIRECTION
RAIN GAUGES
LIGHTNING DETECTORS
WEATHER RADIOS
METEOROLOGICAL/WEATHER BALLOONS
BAROMETERS
KESTREL POCKET WEATHER METERS
SOLAR RADIATION
TEMPERATURE/HUMIDITY
MUSEUM INSTRUMENTS
CAR CHIP / CARCHIP PRO
HOLIDAY GIFT IDEAS
GIFT CERTIFICATE



You are here: Home > BAROMETERS
Barometers | Barometric Pressure Sensor | Aneroid Barometer
Find weather instruments and barometric pressure gauges for prices you will love! Scientific Sales, Inc. carries atmospheric barometer weather instruments that will impress you with their accuracy and price. We carry brass barometers, aneroid barometers, barometric pressure sensors, and classic barographs to measure the atmospheric pressure. Paired with an anemometer , our weather barometers are great for home or industrial use.
Regardless of why you are passionate about the weather, we want to help. Explore our options to find the best barometer for your needs. Confidently shop our barometers for sale with Scientific Sales Inc. and enjoy our Low Price Guarantee!
Our Brands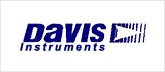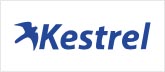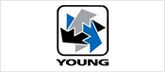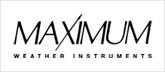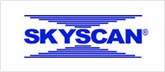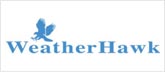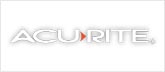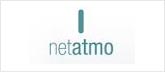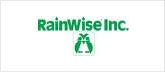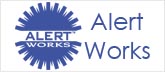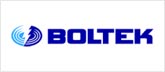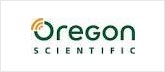 ::adCenter::